I always have so much fun trying to find new ways to decorate my house (especially at Christmas) inexpensively! The cheaper, the better! BUT I want it to look nice and classy, too. Look at how I used leftover branches from our frasier fir Christmas tree for Christmas decor....

~ Lisa

This little basket was free (a gift basket that we received years ago). I added the after-Christmas-sale flowers (50 cents a piece and there are 4 of them) and some leftover pine branches. Total cost: $2.00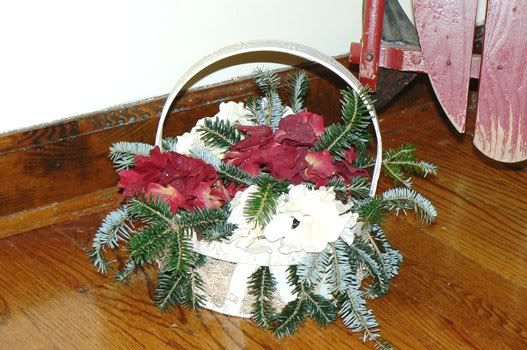 Here is a basket that I received as a gift (Valerie Parr Hill - QVC). It had candles in it, but now....just pine branches! Totally free!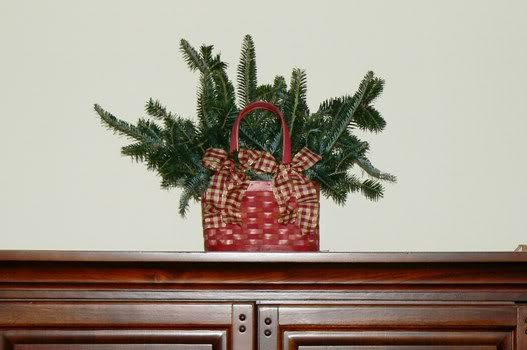 And here's where it sits...on our entertainment center.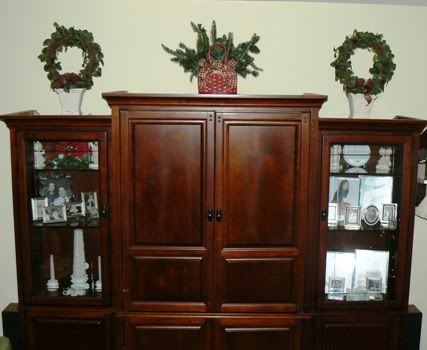 Last, but certainly not least...my favorite! This is my dining room centerpiece!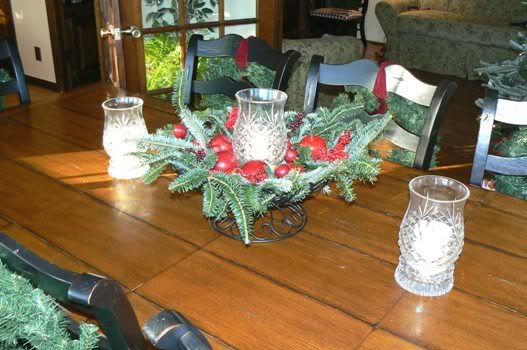 I used a candle I already had (gift from my Mommy), some after-Christmas-sale fruit ($2) and a fruit/bread pedestal display that I use year-round for centerpieces ($20 at Sam's Club) and OF COURSE my free pine tree branches! Total Cost: $22!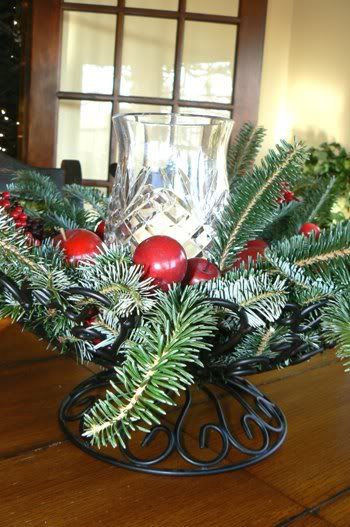 And one more shot....just LOVE it!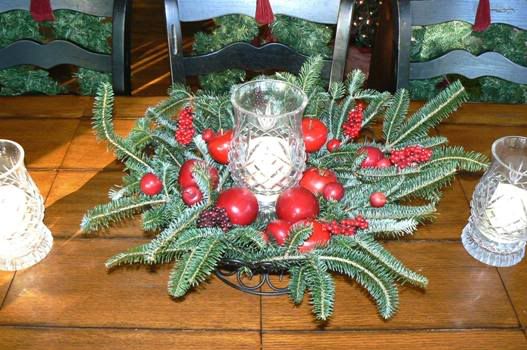 Okay, just one more...I promise!