This recipe will make 22 qts. (yes, you read correctly) of the most AWESOME chili EVER! You can either feed a crowd OR freeze what you don't need OR cut the recipe accordingly. After all, I usually eye-ball the amounts anyway. Everything is "to taste"!
2 -2 1/2 lbs. ground beef (cooked )





4-6 cups onion soup (I make a HUGE batch of crockpot French onion soup the night before and then add it accordingly to the chili another night - makes for a cheap meal and saves $$ on canned onion soup, which is overpriced, in my opinion)





4-8 tbsp. chili powder





4-8 tbsp. cumin





2-4 tbsp. pepper





6 tbsp. cocoa





2 small bags black beans (cooked)





2 small bags red/kidney beans (cooked)





2 small bags pinto beans (cooked)





2 6 oz. can tomato paste





6 tbsp. cider vinegar





3 46 oz. can V-8 (store brand) juice





4 cups of homemade stewed tomatoes (canned can be substituted)





Green, red and jalepeno peppers to taste (we like it hot, so we add lots)



Brown beef into tiny pieces. Place onion soup and half of the ground beef in food processor/blender and puree until it resembles cement mortar. Place with unblended beef into large crock pot/roaster oven. Add all remaining ingredients and simmer until flavors are blended. I use bags of beans to save money. I also use homemade peppers and stewed tomatoes that I freeze from our summer crop, as this saves money, as well. I am a big "estimator" in the kitchen. I throw things in until they taste good, so these are general estimates, although pretty close to what I actually use. Taste test and adjust ingredients (mainly spices) until you're happy with the results!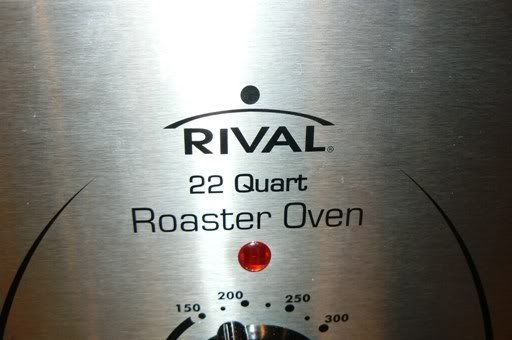 These 22 qt. Roasters (which can be used just like crock pots) were only $39 at Sam's Club a few years ago...don't know if they can be found there any longer, though.